TRENDY LIGHTING
In our extensive range of trendy lighting you will find a large range of pendant lamps, floor lamps, desk lamps and table lamps. Create even more atmosphere in your home with the trendy lighting from Countryfield. The right lighting makes your interior complete. In our collectino you will find lighting that perfectly suits you and your interior style. View part of our collection here!
Lamps and light sources
We have suitable and trendy lighting for every room. Whether you are looking for a trendy hanging lamp for the hall, a showpiece of a wall lamp in the bedroom or modest table lamps. we got it! You can also contact us for different light sources. In our collection you will find golden wall lamps and table lamps in beautiful animal heads, industrial hanging lamps, copper floor lamps, solar lamps for outside and much more fun lighting.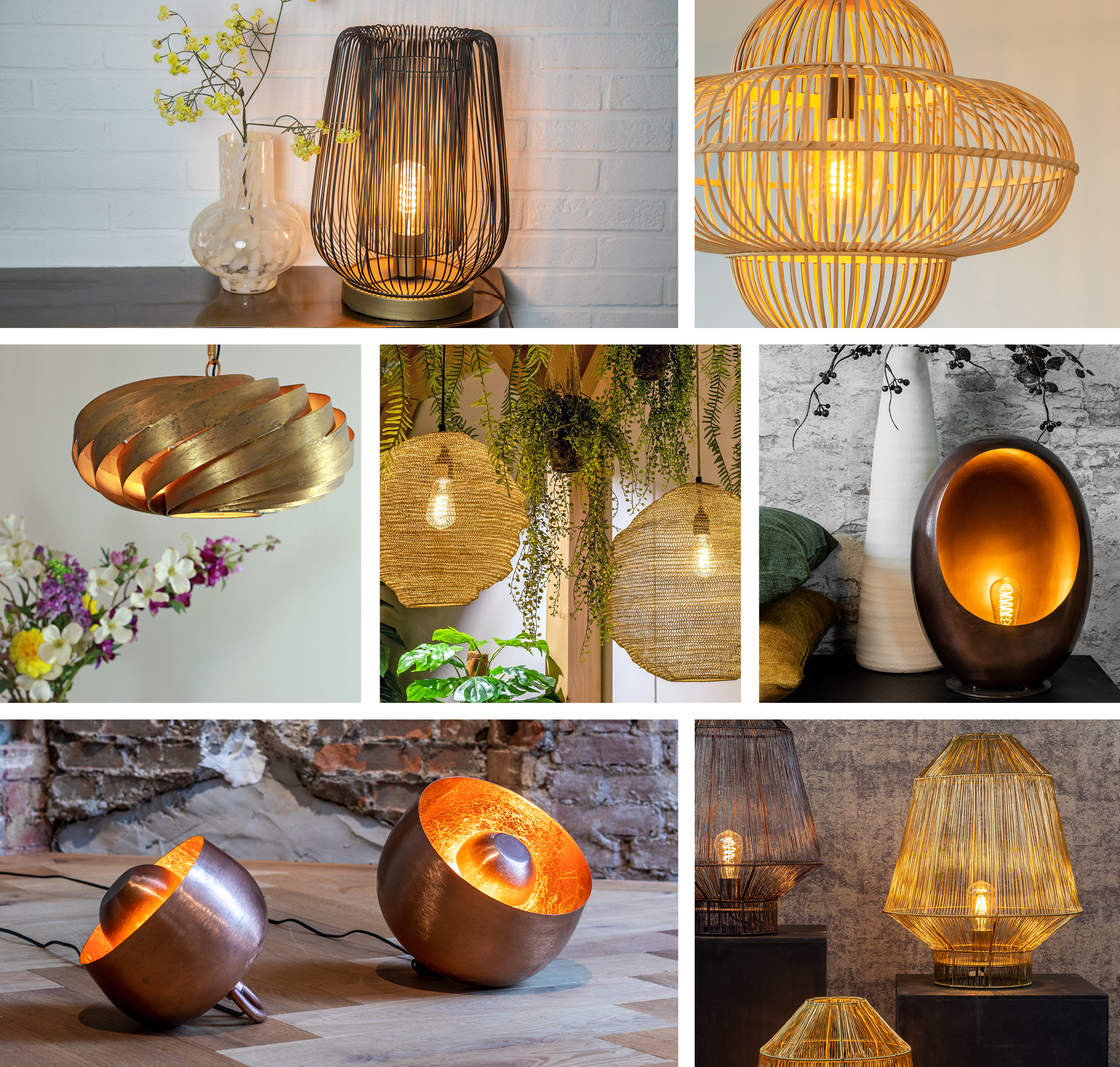 TYPES OF TRENDY LIGHTING
Lighting can be divided into different types:
Basic lighting can be both functional and atmospheric. This lighting spreads evenly over a room. You can think of ceiling lamps, pendant lamps and floor lamps. It is practical if these can be dimmed to create more atmosphere in a room if desired.
Accent lighting provides the perfect light in specific places. Think, for example, of a reading lamp to read a book or a spotlight. This lighting provides beautiful light accents and is often practical.
Mood lighting creates atmosphere in the house, such as a cozy table lamp or a beautiful wall lamp. These lamps have soft mood light and no bright light. Atmosphere lamps are real eye-catchers for your interior!
Wondering where you can get our products? Visit our Store Locator and search for stores near you.
Curious where you can buy our products as a bussines? Visit our showroom or take a look at our b2b website.