TRENDY FURNITURE
In addition to our lighting and home decoration collection, you will also find a wide range of high quality trendy furniture. Dining chairs, poufs, side tables and more. At Countryfield you will find everything for your dream interior! With the right furniture you can turn your house into a nice and attractive home. On this page you will find part of our extensive collection full of trendy furniture. Get inspired!
AMAZING INTERIORS
We respond to the latest trends and therefor we compose our collections with care and passion. There are different living styles that our trendy furniture so you can find your perfect fit. You can combine all furniture and home decoration with each other, but of course you can also style them separately in your interior.
Do you want to put together a completely new look? Or supplement your interior with new eye-catchers? With Countryfield furniture you create an attractive look! In our collection you will find, for example, beautiful velvet or leather-look dining room chairs, luxurious armchairs in different colours, marble side tables, golden side tables, velvet poufs, handy wall cabinets and many more cool items. With the trendy furniture from Countryfield you are guaranteed to create a unique interior that you can enjoy for a long time.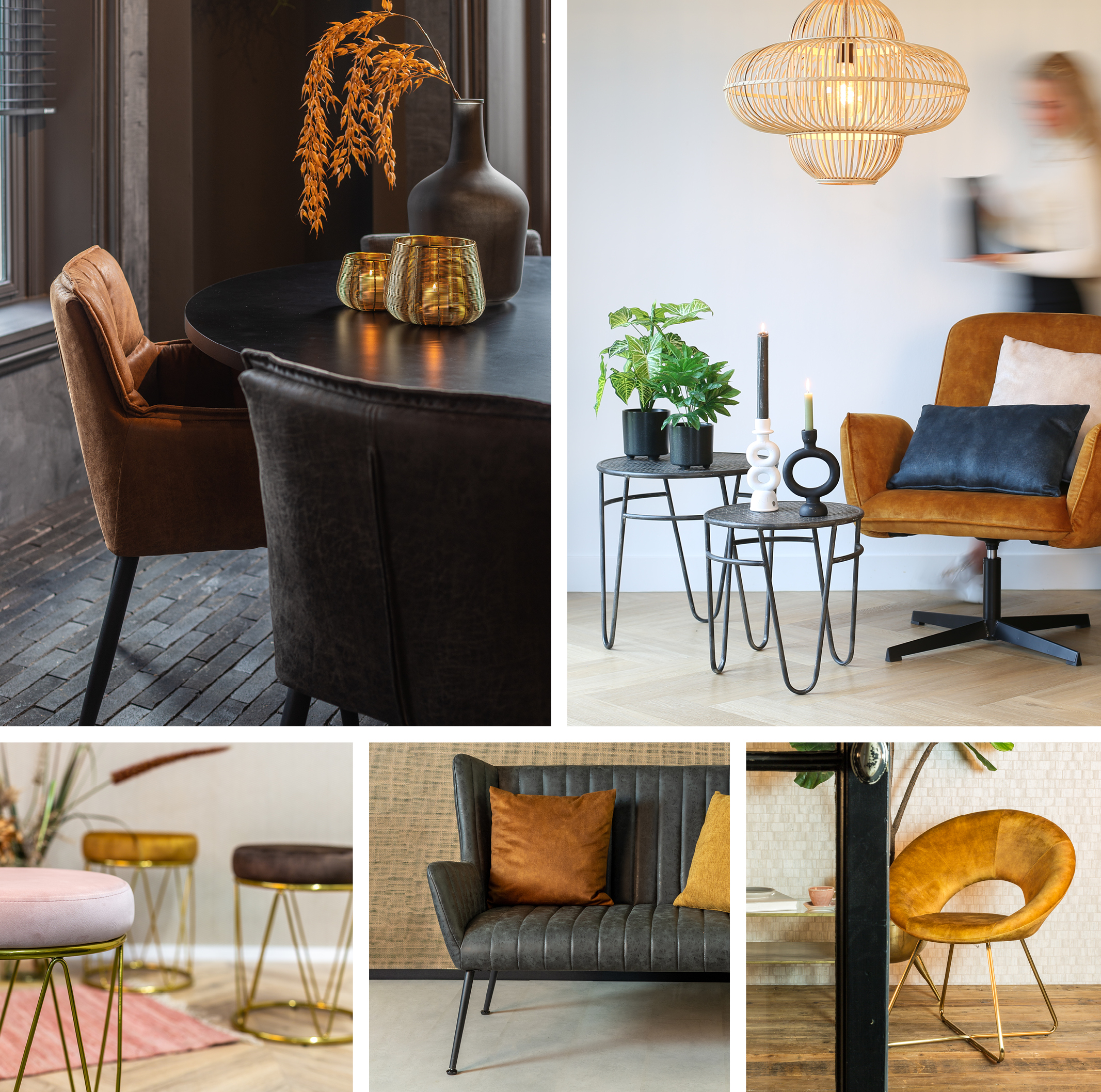 Wondering where you can get our products? Visit our Store Locator and search for stores near you.
Curious where you can buy our products as a bussines? Visit our showroom or take a look at our b2b website.