STYLISH HOME DECORATION
The Countryfield home decoration collection is a very extensive and surprising collection with stylish home decoration. This collection is suitable for all interior styles. Including rural, modern, chic and everything in between. In this beautiful collection you will find items such as: special ornaments, beautiful vases, table clocks, candle holders, soft cushions, wall decoration and much more stylish home decoration. The collection, articles and our themes are compiled by us with great care and passion. Get inspired on our website.
Types of home decoration
Pottery

Clocks

Fabrics

Candle holders and windlights

Ornaments and wall decoration
Pottery
Every plant comes with a pot and every bouquet comes with a vase. In our pottery collection you will find vases and pots in various colours, shapes, sizes and materials. From narrow glass vases to round ceramic flower pots. In short, there is something for every living style in this collection.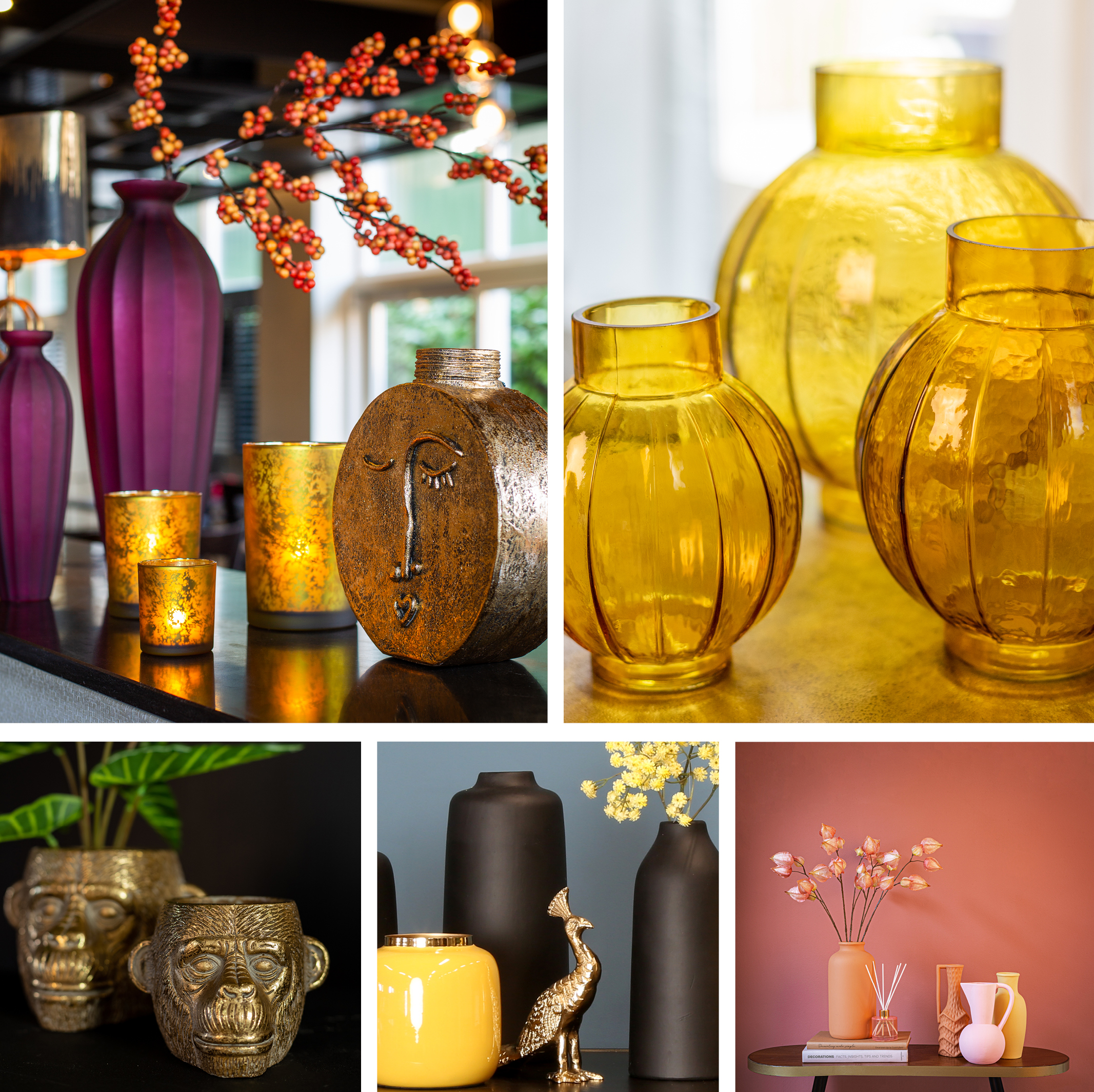 Clocks
From wall clocks to table clocks, the Countryfield clock collection is an extensive and varied collection. Looking for a small gold alarm clock, black wall clock with rotating gears, square copper table clock or a wall clock without glass? You will find it all in this collection! You will be surprised how many different types and sizes of clocks there are.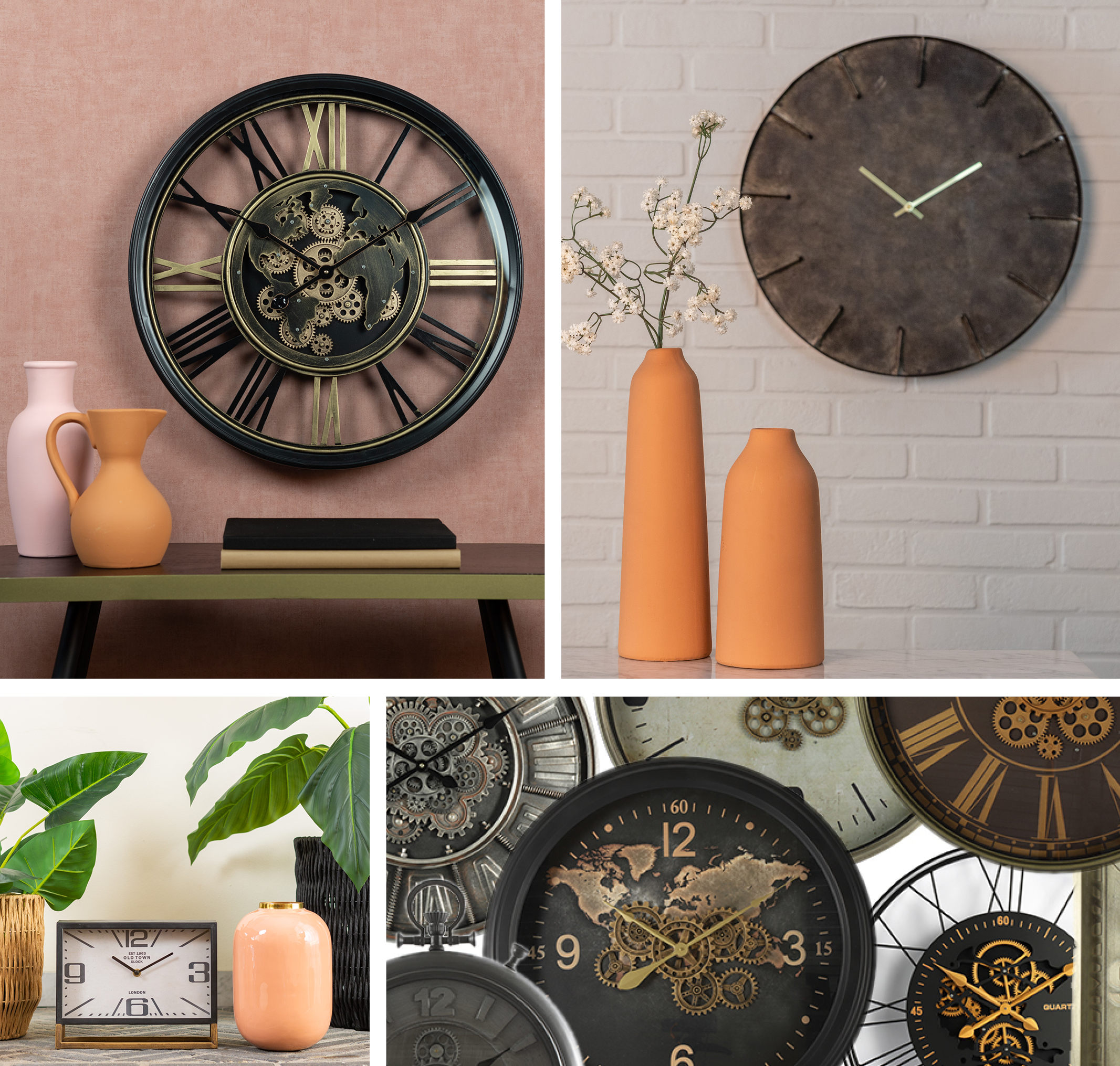 Fabrics
Our fabric collection consists of beautiful cushions made of fine materials and warm plaids. These elements provide the Finishing Touch to your interior. Trendy cushions and a plaid on the sofa give an extra cosy effect. Moreover, the cushions and plaids from our collection are available in various colours and materials. Get inspired!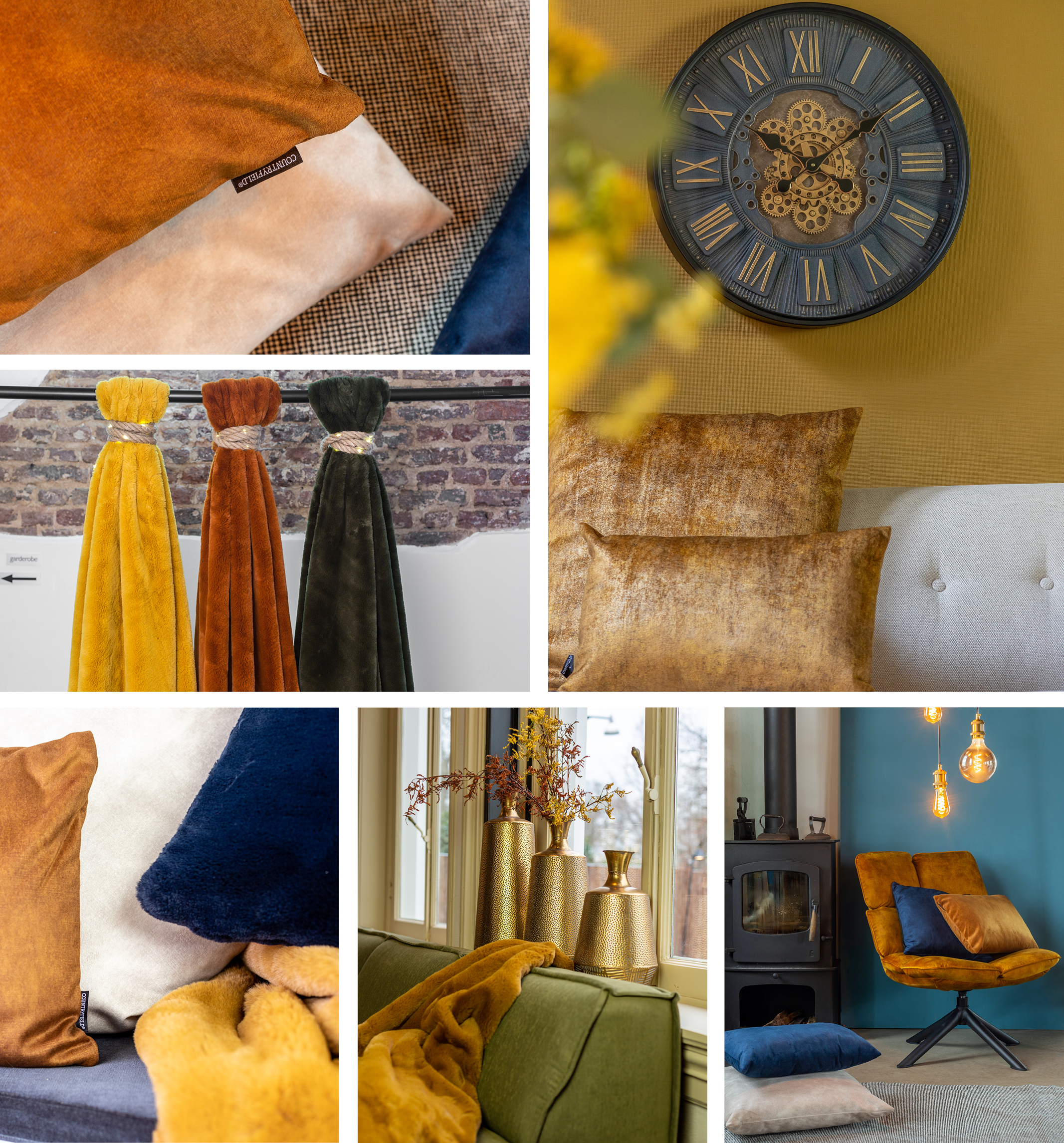 candle holders and WINDLIGHTS
Light the candles! For every candle you need candle holders or windlight. You will find many different types in our collection. The narrow candle holders are suitable for our dinner candles and the large round candlesticks can be used for pillar candles. You use tea lights and wind lights, for example, for tea lights. Candlesticks and lanterns are practical when you want to use candles. But in addition to the practical aspect, they are also very attractive as a decorative item.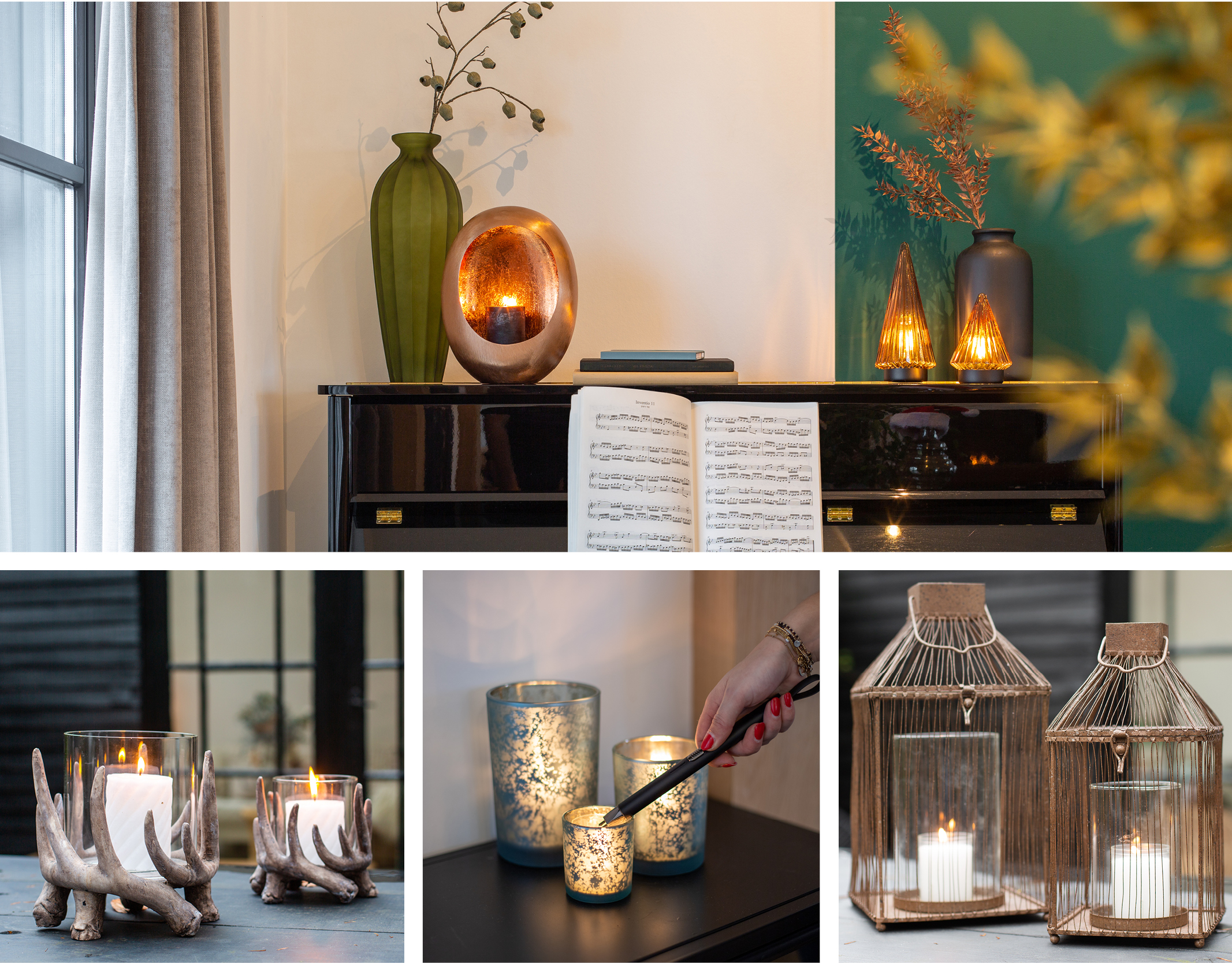 Ornaments and wall decoration
We have a great variety of ornaments in our collection. You can think of stone animal heads and other statues that you can put down. Ornaments are also available for the wall. With the unique wall decoration from Countryfield you can decorate an empty wall. In this collection you will find beautiful photographic black and white images of animals or objects. But also cool 3D ornaments such as animal heads and other nice wooden wall decorations.
You can perfectly combine the items from the stylish home decoration collection and in this way create an attractive look in the interior. Bring warmth into your home with home accessories, mix and match our items!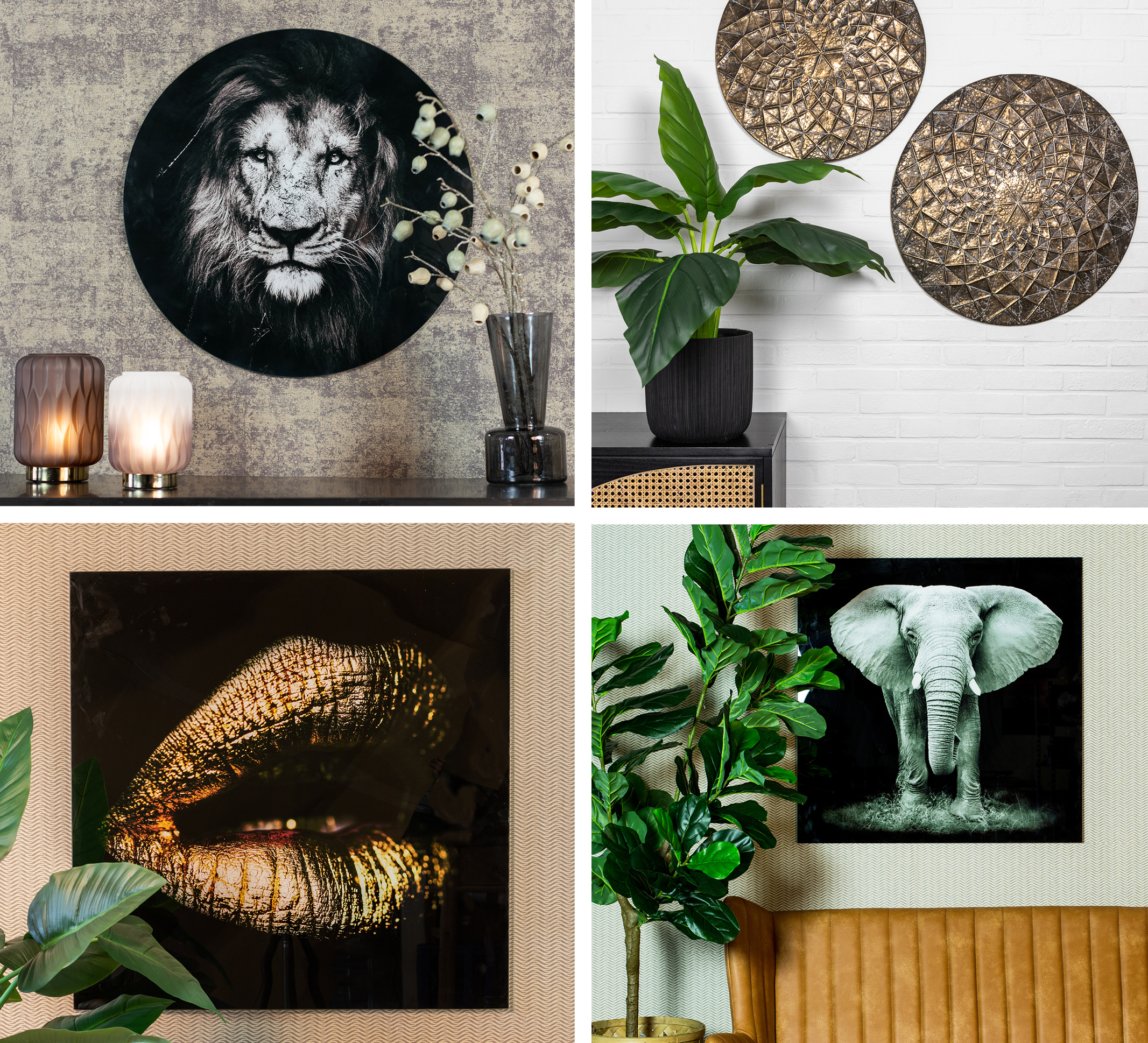 Wondering where you can get our products? Visit our Store Locator and search for stores near you.
Curious where you can buy our products as a bussines? Visit our showroom or take a look at our b2b website.